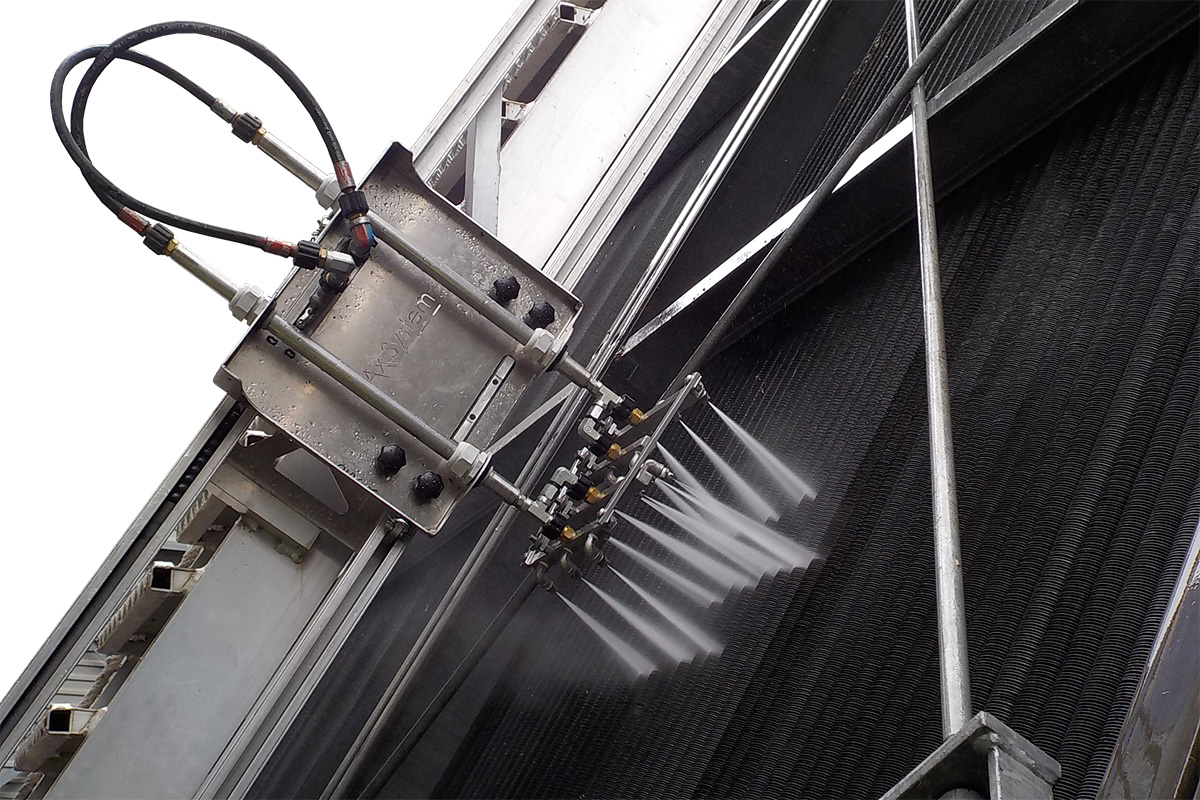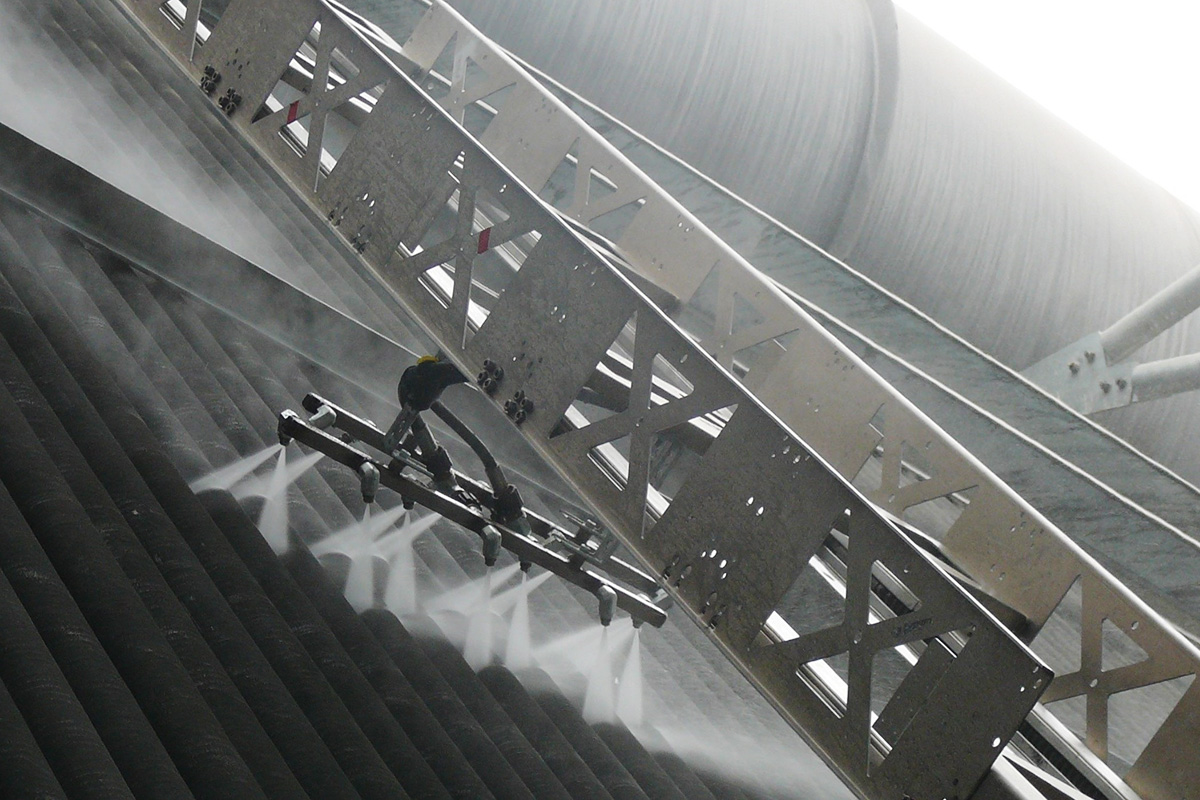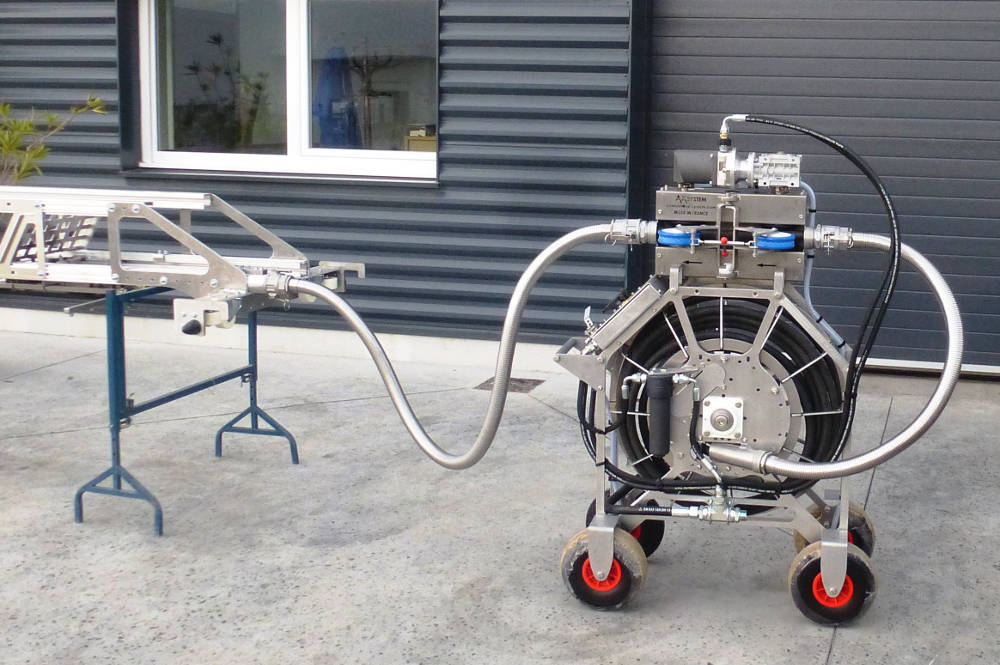 Semi-automatic Cleaning Sytems For Air Fin Condensers
The AX Cleaner® is a semi-automatic system for the outside cleaning of Air Fin Condensors with high pressure water jets. The system is very compact and suitable to use for a lot of different types of Air Fin Condensors, Fin Fan exchangers or Air Fin Coolers.
Complete Package
AX System is designed, manufactured and supplied as a complete package, which consists of the high pressure pump unit, innovative cleaning device with unique hose spooling system and condenser cleaning ladders. The unique hose spooling system ensures the transport of the manifold with nozzles. The high pressure hose travels through a railand protect the cooler from damage by the hose.
Efficient Operation
AX System is designed and manufactured to work efficiently with a low consumption of water solution, without any additives.
Features
+ Safe way of working, the operator controls at a safe distance
+ Suitable for a lot of different types of Air Fin Condensors, like for example the A-Condensers
+ Can be used horizontal and vertical
+ Very compact system, fits to small platforms
+ Perfect cleaning result, cleaning distance close to the Air Fin Condenser
+ Unique hose spooling system
+ Adjustable speed
+ Electricall driven or water engine (self supporting)
+ Several manifolds for nozzles available
+ Low installation hight to the Air Fin Condenser possible, cleaning under louvres often possible
+ Quick to assemble and disassemble
+ Easy to transport